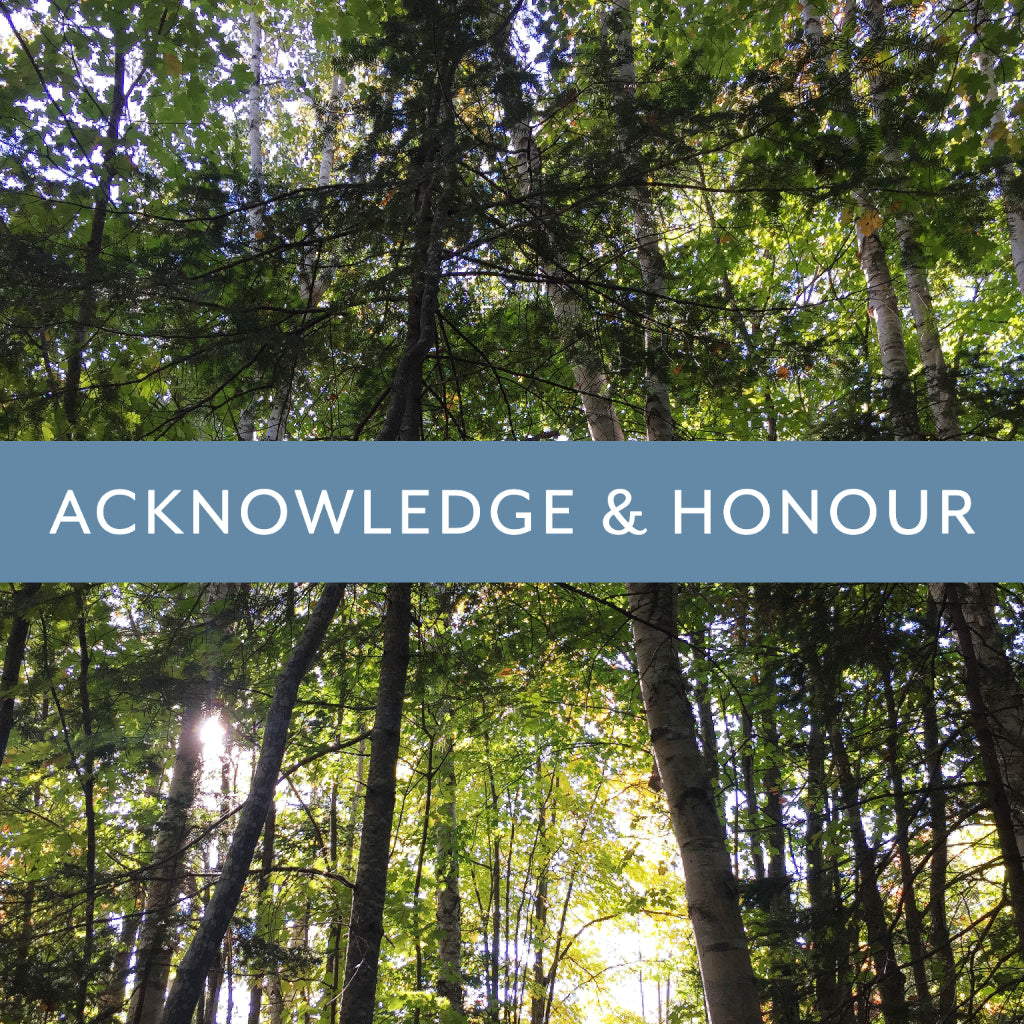 We at 49th Apparel would like to acknowledge that we are in Robinson-Huron Treaty territory.  We respectfully acknowledge that we are living and working in the traditional territory of the Anishnaabeg, specifically the Garden River and Batchewana First Nations and Metis people.  Indigenous people have occupied this region since time immemorial.
This Friday, September 30th marks the second year of honouring Truth and Reconciliation Day in Canada.  We join in our community pausing to commemorate the children who never returned to their families from residential schools.  We remember and grieve with the survivors who are still affected by lasting trauma.
In this moment of grief we choose to also honor the incredibly vibrant Indigenous culture and community with whom we are lucky to share this beautiful Northern landscape.
In downtown Sault Ste. Marie, just a few doors from where we make our sleepwear, the Art Hub at Spring  is hosting a John Laford Exhibition  in Collaboration with the Sault Museum and Rolling Pictures.  In the studio space of the Art Hub you will also find the very talented. Mishiikenh Kwe / Autumn Smith and Tom Sinclair.  
Take a moment with us to admire their beautiful works, and contemplate the work of Truth and Reconciliation to come. Please click on the links above, or if you're in town, head on over to the Art Hub to see them in person.