HOW WE STAY COZY IN THE WINTER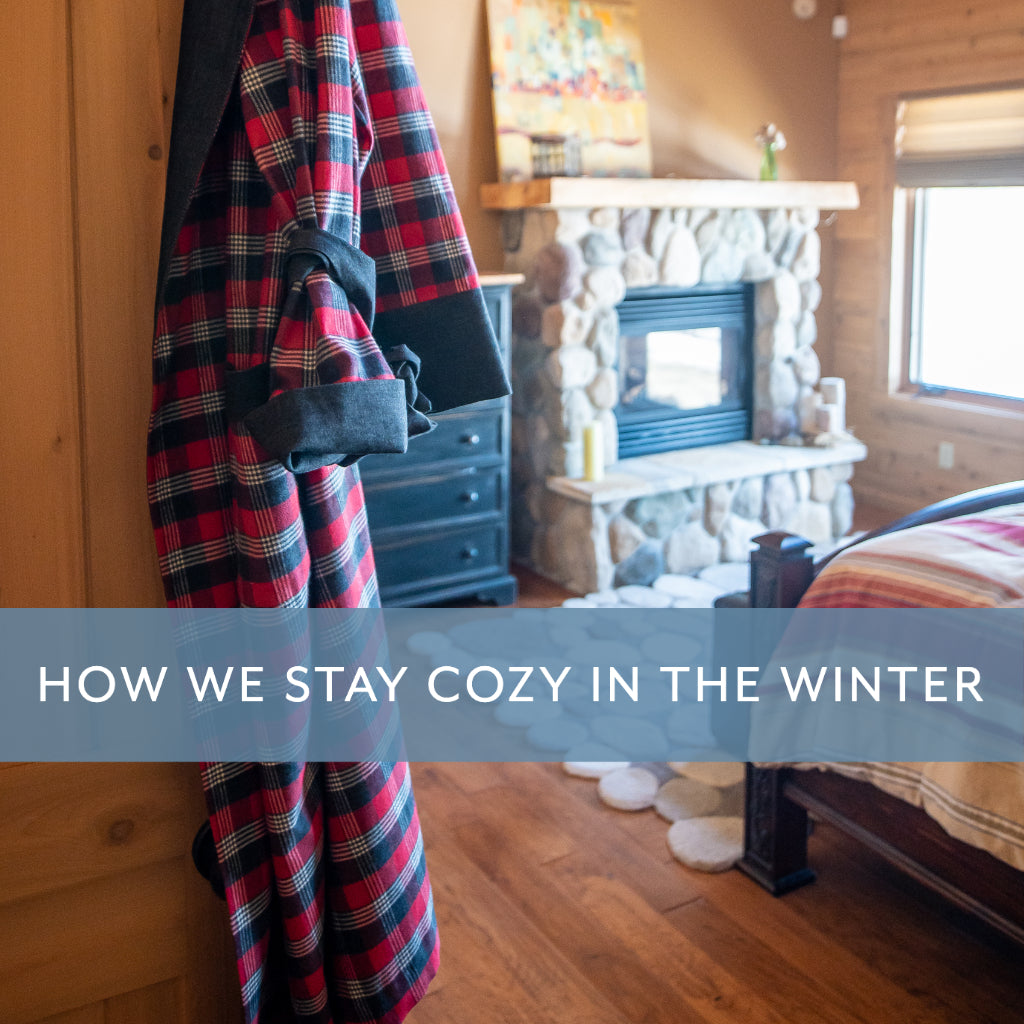 In the last blog I wrote about getting outside and embracing the winter season.  With a long stretch of cold weather still ahead of us, this time I'm going to write about how we love to hibernate, get cozy and what we keep ourselves busy with to pass the time.

After a winter walk with my two handsome poodles Archie and Bruno, I love to come inside, brew up a mug of my favourite warm winter beverage and dig into my winter stack of books, while of course, cuddling up with my pups.
If you want to follow 2 unkempt crazy poodles living their best life and freeloading off of Daryl and LeeAnn then go follow 2poodlepups on Instagram. They don't post a lot but boy they sure look good when they do!


I like to think winter is that time when I can catch up on those projects I've been putting off or simply had no time for during the busy fall season in the studio leading up to Christmas.

For about 5 years now, I have been collecting 100% WOOL camp blankets, like those great Hudson's Bay ones your gramma had at the cottage. I love repairing and gifting them to family and friends during the holidays.

Problem is, I was in hoarder mode awhile back, scouring every thrift shop and sale collecting as many of them as I could get my hands on! Now as I sit here with a surplus of 100+ wool blankets, I've started fixing, patching and repairing them to sell through the website (stay tuned!). They are the perfect fall/winter companion to our sleepwear. Once I find them, we wash, edit them and press them. Then patch the holes and mend the frays… so each one really becomes a little work of handcrafted art you can use and snuggle up with all winter long.

Do you have any winter sewing projects you've been wanting to get started?

The beautiful flannels in our Crafters Box will be sure to get you inspired.
If you're in need of more inspiration? Ann Wood has some free patterns for the cutest projects on her blog.
Stay cozy and happy crafting!