Sustainable Shopping with our Vintage Guide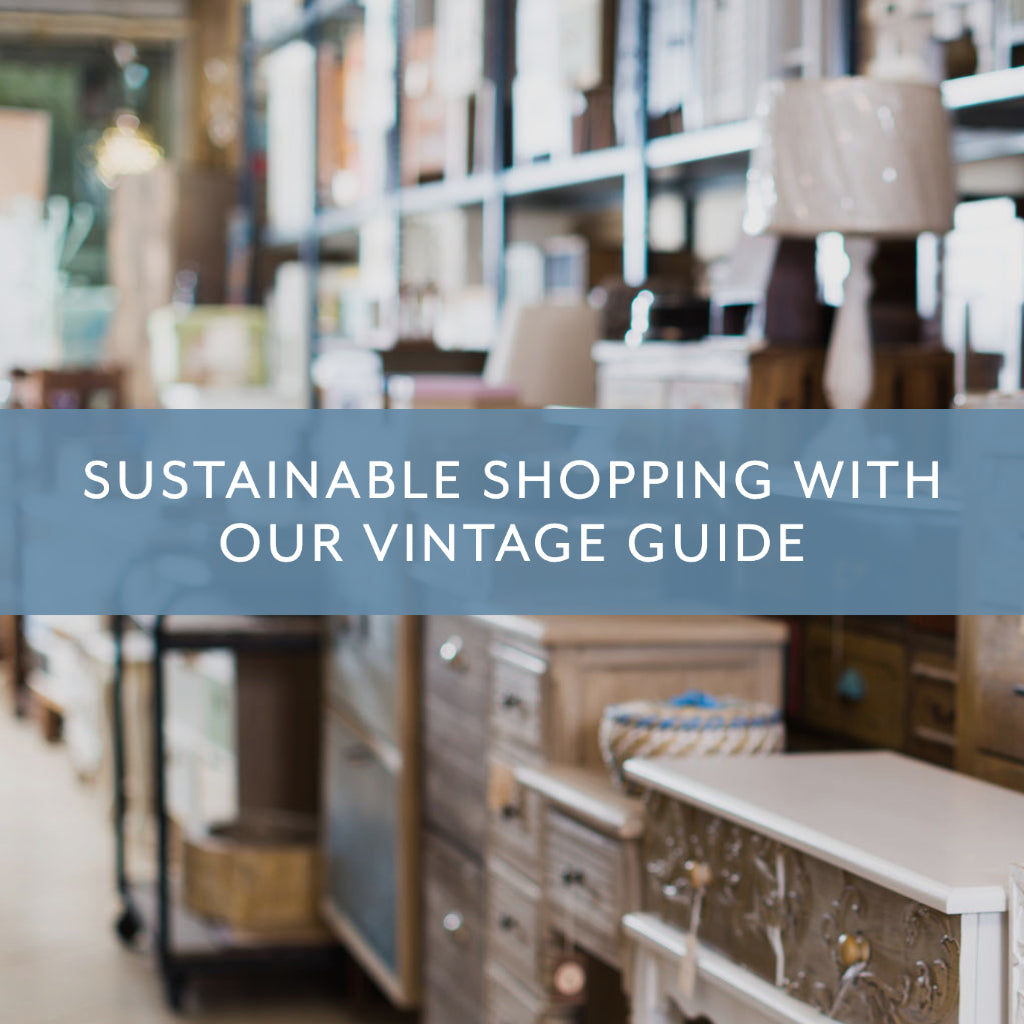 Truly sustainable shopping is buying second-hand.  Be it clothes, decor, or furniture, these items already exist.  There's no labour, no fuel, no resources expended to make them again.  
Most of my local customers know that my store is filled with cool vintage display items.  I know all the local spots and the vendors know me by my first name.   Minerva's Vintage, Kirk's Down the Hall (at the Antique Warehouse Market), and of course, I love Value Village.  And I love the Re-Store. If I can't find something local, my go-to places are eBay, Poshmark, and Etsy. 
I think when you buy something vintage it has history, memory, and that perfect patina that you can't get with something new.  Of course, the thrill of the hunt is an added bonus, never knowing what you're going to find that day.
To be a successful vintage shopper, plan to visit your favourite spots regularly. Go early.  Don't expect to always find a treasure.  My one true secret to vintage shopping is that it has to be part of your daily routine.  You have to live it.  Check Facebook Marketplace (oh the treasures I've found there)  I'm guilty of checking it hourly sometimes.  Set up those alerts for what you like.  My phone goes off whenever something mid-century modern is listed.  I have 54 vintage crates, but who's counting?  They are perfect for displaying Re-Made Sleep Shorts and Boxer Shorts.
If you're lucky enough to have space to store these things like I do, worry about what you're going to do with it later (I hope my wife and family are not reading this).
Remember, if you're not happy with it, you can always move it along. (Oh the things I've SOLD on facebook marketplace).
Short of buying something new from a small, sustainable, independently-owned business, vintage shopping is using your purchasing power for good.  Leave a comment below about your favourite vintage find.