Favourite Places to Eat in the Soo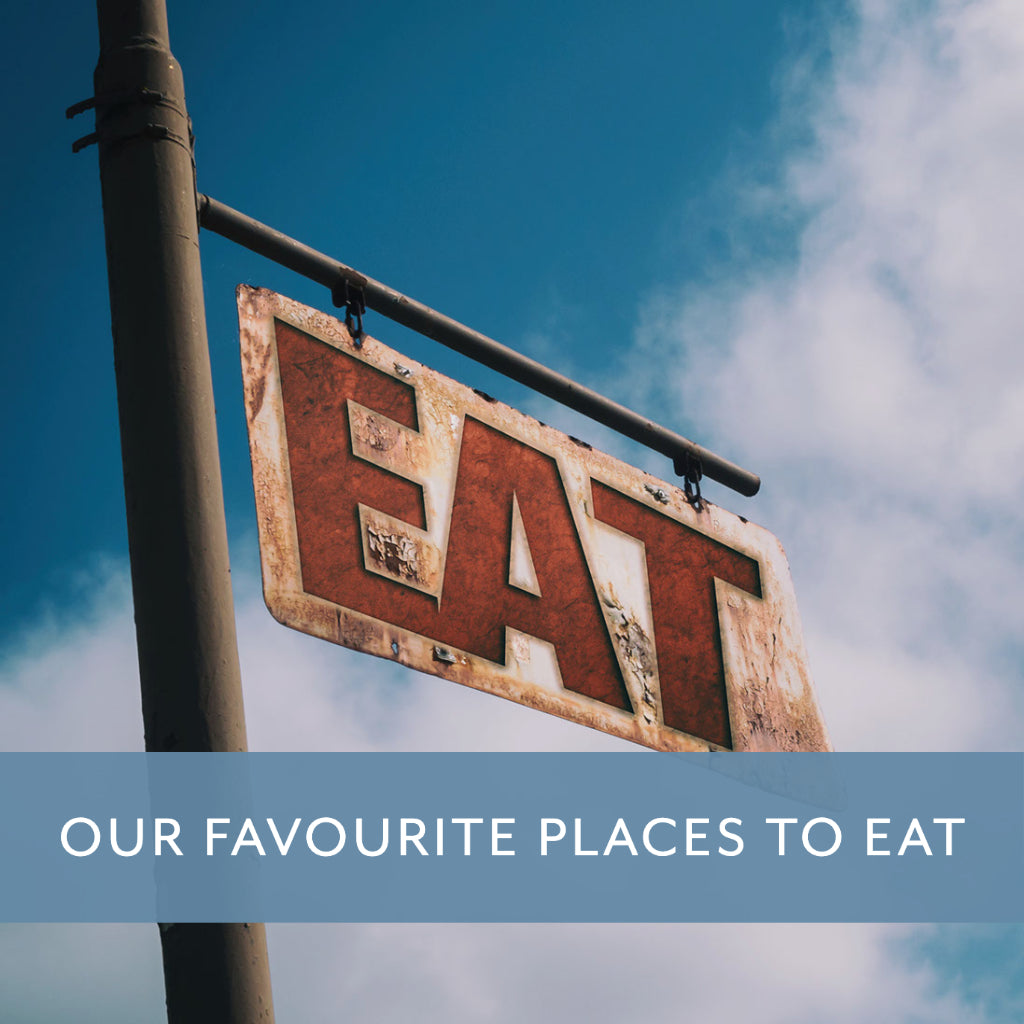 Sometimes when we're just feeling too lazy to cook or need to grab a quick lunch on the go, we love to try out different local restaurants. Here are our top three places we always find ourselves going back to.



1. Ernie's Coffee Shop (for a fancy lunch or early dinner)
Vintage diner vibes - no wonder i like it!
While the menu isn't extensive, what they do they do so well.
Start with a nice BIG Ceasar salad - you will want to bring a friend to share this with. Fresh and so flavourful, you could really stop there and be satisfied as this salad is a meal in itself.
Have a fried Chicken Sandwich with French Fries (theirs are the best ) and be sure to get garlic aioli.
Finish up with either of the 2 desserts as they are both spectacular - Spanish Cheesecake or the BEST Coconut Cream pie you will ever have. I cannot say enough about Ernie's, I love it there and am never disappointed when I leave.



2. Tandoori Garden  (best take out)

My family's GO TO take out place. Food is ready FAST and so oh good! I cannot comment on everything on the menu and am certainly no expert when it comes to East Indian cuisine. That said, here is what I ALWAYS get:
Chicken Pakora or Fish Pakora - sometimes we get both. They are different and I always sneak some in the car while I am driving home from pick up. My family finds the fish Pakora salty but thats why I love it... so tasty. Then I have the Beef Karahi with extra ginger and rice...always order the Naan bread as it's SO fresh and perfect for not missing a drop of your Karahi! We also indulge in some Veggie Samosas, always crispy and full of flavour! (I eat these in the car as well on the way home.)



3. Georgie's Shawarma  (for a quick lunch)
Only one thing to get here in my opinion - The Classic Shawarma Wrap. It's perfectly comforting with a mix of delightful and unexpected flavours. Perfect for a fast and FRESH lunch. And they are just 2 blocks from our studio here downtown so it's our go to lunch spot.
Interesting Fact: Our studio made the "cotton pillows" that Georgie cooks the Sharma Bread on. No wonder it tastes SO good! :) 



What's your favourite place to eat in your community?