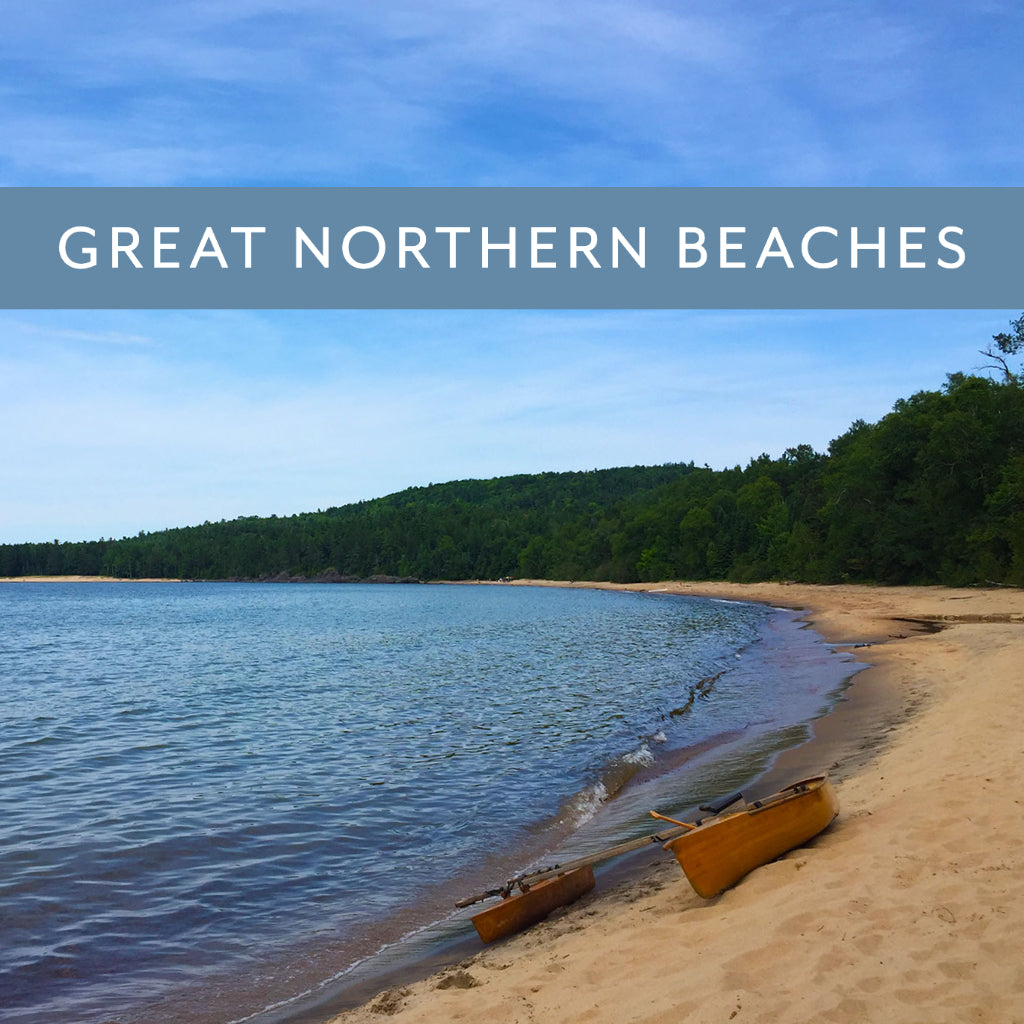 You may not know this, but we have some of the most beautiful beaches in the world right here in Northern Ontario.  Sault Ste. Marie is surrounded by sandy beaches with cool, clear water that are rarely ever crowded. If you know a local ask them to take you to some of the Unofficial Beaches along Lake Superior.  If you're exploring the area on your own check out the five great beaches below.
Batchewana Bay: Drive North if you want the perfect place for an easy beach trip without a long walk in.  You can park your car, grab your picnic basket and walk just a few meters to the sandy beach. Claim a picnic table for the afternoon and stay until sunset.   Drying off at the end of a beach day and slipping into a pair of our pajama pants if just about the coziest thing we can think of.
Old Woman Bay: Blueberry season is upon us in Algoma. If you're driving to Wawa for some of the best picking around, you definitely want to take time to stop at Old Woman Bay.  As Greg Sacco puts it: "With close proximity and accessible parking for all, it makes a great place for a day's adventure along Superior".  



Mica Bay: In between Batchewana Bay and Old Woman Bay you'll find a beautiful spot full of rocks and stones.  Once you go 40 feet into the water there is just sand.  Take a rockhound with you and loose track of the hours while you comb the shores for shiny treasure.  Don't forget to pack a cover up to protect you from the sun and wind.  Our Boyfriend Nightshirt is perfectly tailored in a popover style.  Choose between Flannel or Cotton to keep you cozy on breezy evenings or sweltering afternoons.
Tower Lake: if you're East of the Soo and looking for a quick dip, then look no further than Tower Lake. There are actually many, many beautiful places to explore East of Sault Ste. Marie and you can find a brochure with a map HERE created by the folks in Plummer Township.
Fourth Sand Beach: on that long stretch of highway between Sudbury and Sault Ste. Marie there is a hidden sandy beach that is almost always empty.  Rachel found it by accident when stuck behind a truck painting lines on the road one sweaty July afternoon.  You'll take a short walk on a trail over train tracks and through a pine forest.  The pristine shoreline and clear sparkling water is almost a shock to the senses after hours of driving.
Thanks for reading all the way to the end of this short list.  There are many more beautiful places to explore here in the North.  Share your favourite spots in the comments below!